0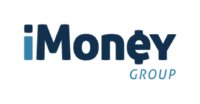 Financial Product Comparison Website
iMoney is South East Asia's leading financial comparison business with headquarters in Kuala Lumpur, Malaysia and operations in Singapore, Hong Kong, Indonesia, Thailand and the Philippines.
iMoney enables consumers to apply for financial products from their desktop or mobile without having to visit a bank branch or representative.
We compare credit cards, loans, broadband and insurance by providing consumers with the convenience of online comparison and the benefit of telephone-based advice and application.
For banking, telco and insurance partners, iMoney provides a scalable and cost-effective marketing channel to market their products to c. 3.5m consumers every month and grow market share without investing in physical distribution and expensive mass-media marketing campaigns.