0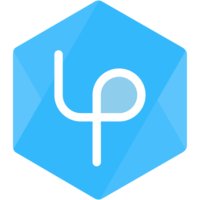 Bridge the gap between innovation and explosive growth
LaunchPad helps large companies bridge the gap between innovation and explosive growth by combining the agility of startups with the scale of the existing enterprise.
LaunchPad is a platform for enterprise innovation portfolio management. Our software enables teams to track and analyze the evolution of their business model and make data-driven decisions in the search for product-market fit. At the enterprise level, we roll team activity into dashboard views that rationalize startup metrics with important business KPIs, helping executives and portfolio managers compare projects and make more informed decisions about what to move forward in the innovation pipeline.
Our customers include Roche, Genentech, Jones Lang LaSalle, and Mayo Clinic as well as 120 universities and startup accelerators. Additionally, LaunchPad's method is now the mandated commercialization framework for the NSF I-Corps and NIH. To date 6K teams have tested over 185K hypotheses resulting in more than 28K pivots.