0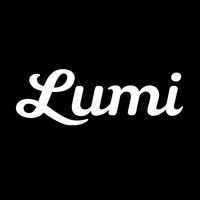 Customize anything.
Lumi helps people personalize anything.
Users upload a design or choose one that has been shared by another user. They then purchase that design as a silk screen or rubber stamp, which ships to their doorstep along with instructions.
With Lumi, users can then apply their design to a variety of surfaces that have traditionally been difficult to customize, everything from a jacket to a window pane. No special skills required.