0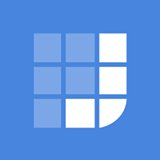 Build Awesome Software
Jixee is a task and communication hub that simplifies your dev team's workflow.
Jixee was built by a team of developers to help facilitate communication/production among the growing number of small, distributed development teams in the freelancer economy. 
Jixee's intuitive design onboards teams in minutes. Each project auto populates the four main development stages every dev team needs and allows you to add your own with one simple click.
Jixee helps teams build better software, faster, by simplifying developers' workflow. Jixee integrates with popular developer tools like Github, Bitbucket, Gitlab, Slack and more with one click. You can connect your tools, from version control to release, and automate this process. You can easily see your team's code commits directly within your tasks and get real-time status updates on a project.
Jixee is simpler, faster, and more cost-effective than your current task and communication solution.