0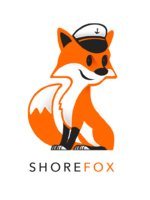 Like Uber, for the $6B Cruise Tour Market
Triptelligent is a shore excursions marketplace connecting cruise ship passengers and professional local tour operators for off-the-beaten-path or standard excursions - always in smaller groups and at lower prices than cruise line tours.
Our own inventory of 1,000+ excursions in all major cruise regions is accessible for fast and easy mobile booking via an iOS app and also in the web. Our API (the only one in the market) enables content distribution to external partners. Several contracts with partners are signed, and a contract with an off-GDS booking platform with 10k US travel agents is secured.
The future product development will take advantage of mobile technologies like Uber successfully does: Map guidance to meeting points, instant confirmation, price split of private excursions - and next day deals like HotelTonight. All topics currently not existing in the shore excursions market are possible based on the content and technology foundation Triptelligent has built.