0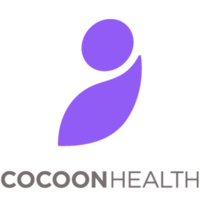 Non-Contact FitBit for babies. Powered by Wearless Tech Inc.
***WINNER** Voted "Most Practical Solution" by 28 judges at the MedHack hackathon in San Francisco 
***PATENT PENDING***
--------------------------------------------
Current baby monitors only provide video OR vitals. Customer validation suggests that parents want to see their baby AND their vitals to be reassured that their baby is alive, breathing, and not in distress.
The Total Addressable Market for baby monitors in the US is $850m.
Cocoon Cam is an all-in-one next-generation "wearless" baby monitor and smartphone application duo. 
With a video camera safely mounted above the baby's crib, Cocoon Cam automatically transmits:
-Customizable alerts
-Body Temperature
-Breathing rate
-Heart Rate
-Video
Right to your Smartphone. Wherever you are. All without a wearable device attached to your baby!
By incorporating the latest advances in wireless hardware and video analytics, our solution provides parents the customizable information and alerts they need for a good night's rest.