0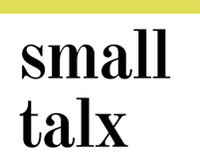 Customer Development consulting for better product-market fit, insights that inspire
I can help you unlock the full customer development potential of your startup project:
Find and ask relevant customer segments, potential early adopters // discover exciting analogies and market trends // discover key insights // create better product-market fit, validate assumptions // find (validated) brand assets, inspiration for brand strategy.
I never only provide patterns and insights but also happily work together with you to come up with strategic solutions, translate findings into actionable directions.
Recently worked with:
Zinbox.it (intuitive emailing system for higher productivity by better overview) // Social Sightseeing (authentic experiences to travelers) // Sopreso (better audience-presenter interaction) // Taxilike (location-based cab search app for a fast and reliable cab experience) // A peer-to-peer mobile payment system // A health orientation platform etc.