0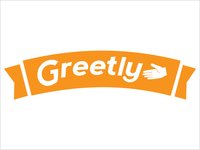 The iPad receptionist for the modern office
Greetly is the iPad receptionist app for the modern office.
Visitors walk up to a mounted iPad and use the Greetly app to check themselves in. Greetly instantly notifies host employees via their choice of text, email and/or voice call and maintains a cloud-based visitor log. In addition to checking in visitors, Greetly also accepts food and package deliveries. 
Greetly helps small offices save money, increase productivity and create great impressions. Learn more at MyGreetly.com.
Long-term, Greetly is a trojan horse into office lobbies. Greetly will provide a host of services that make lobbies more secure and give companies more information about reception area usage.