0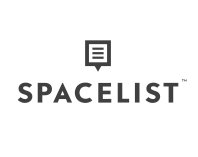 The Marketplace for Commercial Real Estate
SpaceList is a marketplace for office, retail and industrial space. We host 1/2 billion square feet of available space and generate over 100 inquiries each day.
OUR PURPOSE
We believe that buildings exist to serve the people who use them. Our industry can get caught up with collecting fees and sometimes forget its purpose. We exist to help people find and secure a space that brings their vision to life. That purpose drives everything we do.
HOW WE WORK
We strive to understand our customers better than anyone, and to turn those insights into better products. We focus on doing a small number of things that matter, and doing them remarkably well.
WHAT WE'RE BUILDING
We make it easy, transparent, and dare we say fun to search for space. We give you complete, rich and accurate information to help you discover incredible spaces and make a smart decision about where to build your business.