0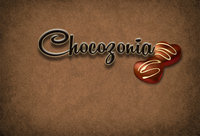 Chocolates ecommerce Food
Short Summary
We want to make the world a more sweeter place by giving them the world of chocozonia. Chocozonia gives the home made chocolate makers Usually house wives in India a platform to sell their chocolates online. By donating to chocozonia You can help in empowering the women of India to engage more in developing their skill and achieving their passion.

What We Need & What You Get
• We Need funding for Professional photography yo display our products on our online catalog page.
• To do SEO to reach out to the top 3 Pages in google only when we will be able to get sales up.
• To advertise online as well as on youtube and FM in India.

The Impact
By Donating to chocozonia you we help the passionate women and men in india who have the passion to cook chocolates but do not have technical knowledge to gain presence in the online market which we will help them in doing.