0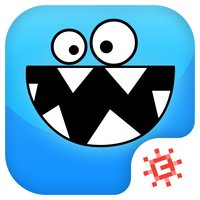 Games that teach the ABC's of Computer Science
codeSpark's Mission is "Computer Science for All Kids, Everywhere"  
We are backed by Idealab and Kapor Capital.
Knowing how computers work and using them to create instead of consume is crucial to success in modern society - and is now as important as reading and math.
Our solution, The Foos, is a virtual world that kids bring to life by programming cute characters.  
- Kids 5+ learn computer science concepts via structured challenges & free play
- Game play is tied to a rigorous curriculum
- The Foos is gender inclusive and has tested well with girls and boys 
- This is a "pick up and play" game - no adults required 
A subscription version launches in Q3 2015 and will include a parent portal, robust community features and a welcome kit.
Award Highlights
 - Editor's Choice for Design Excellence - Children's Tech Review
 - Verizon App Challenge Winner ($20,000)
 - LEGO Foundation recognition for "Re-imagining Learning"
 - Apple's "Best New Education Apps"