0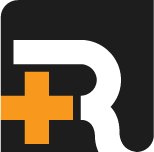 Revolutionizing one of humanity's most basic needs: shelter.
We are building hardware & software to (re)meet 
a basic human need: shelter. Our initial product is the Exo Housing System – a smart, highly portable sheltering system that is light enough to be moved by hand and packs more connectivity than a modern home. The ecosystem is comprised of several products including the innovative Exo shelter unit, which is the foundational component of the system. Each Exo flats packs for extremely efficient transportation/storage and can be setup in under 2 minutes without the need for any tools or heavy machinery. In addition to the Exo, we also offer Populous, our inventory & asset management system. Each Exo has embedded wireless tech to allow real time reporting and system control to the Populous app. Populous allows customers to manage a single deployment or the entire inventory. Reaction is so disruptive that has not only gotten the attention of FEMA, NASA, and Apple but we have visited all of them by invitation.