0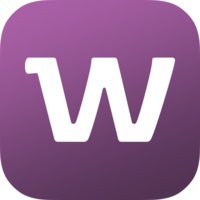 Share, Express, Meet
Whisper is an anonymous social network that is revolutionizing the way millions are interacting and expressing themselves online. At Whisper, we believe you can only truly be yourself when no one else is watching, so we've built a cloaking device for your thoughts. Untraceable, invisible, no restrictions: The first fully free and open forum where you can speak your mind without fear. Finally. There are no limits to Whisper's potential -- and yours.
Product Highlights
• Express yourself with a vast selection of photos and creative fonts
• Create and publish your whispers to a realtime stream for instant social interaction
• Connect with others with FREE private messaging
• Respond to other Whispers with your own anonymous Whispers
• Discover Whispers from around the world
• Browse Whispers on topics that interest you most
• Oh, and it's 100% free!