0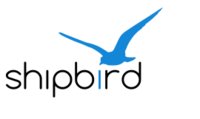 Crowdsourced community delivery
We have developed a proprietary software that matches crowd sourced part-time couriers with people or businesses that wish to have something delivered same-day for a fraction of the cost of over night shipping companies.
Our software is unique because we record people's routes and match them up with the delivery so they can always deliver "on the way" and only if they want to. We are the only company in the world that employs this technology. It basically eliminates the most difficult aspect of delivery; logistics.
This saves gas, time, and money while operating seamlessly. The orders just take care of themselves. We have rating systems, user profiles, and many more upgrades on the horizon.