13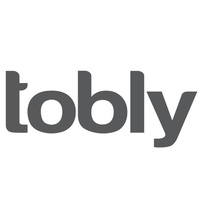 Location-based rental platform for tool and construction equipment rental
TOBLY.CO is an online platform designed to facilitate tool and equipment rental transactions locally. Members can list their tools/equipment for others to rent, through the map location services, clients are able to browse for the best deals available locally.
Tool and equipment rental is a 38 billion dollar industry. Contractors and private home owners turn to tool rental providers as they are unable to bare the high cost of specialized tools needed to get the job done. With TOBLY.CO we facilitate and minimize transaction time and cost.
We thrive in the development of a true collaborative consumption model where we not only work in a P2P model but we also cater small, medium and large enterprises to compete. Just as if Starwoods would post listing on Airbnb or you could call NYC Taxis on UBER.
We empower entrepreneurs to thrive!