0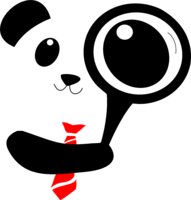 Curated marketplace for Chinese interpreters and sourcing agents
WOULD YOU LET A STRANGER DO BUSINESS FOR YOU?
SeekPanda (www.seekpanda.com) is an online marketplace for interpretation, translation and sourcing agents in mainland China and Taiwan. We are domiciled in the U.S.
We help event organizers, business travelers, and anyone doing business in China to find professionals that have the right combination of industry experience, availability, and price. As a curated marketplace focused on doing business in China, our "Pandas" speak Chinese so that you don't have to.
Our platform features over 40 interpreters, translators, and sourcing agents who have served 2,000 events and customers across 6 working languages. Each profile has a self-introduction video from when we met them in person for their EQ & IQ screening.
We went to Wharton, UMichigan, Stanford and Tsinghua. We have worked in investment banking (Credit Suisse), management consulting (Bain & Co), biz dev as well as VC.
UPDATE: The video you see here is Betty, one of our star Pandas!